Seasonal Camping helps families get away more often. By renting a site at a nearby campground for a full season, it's easy to leave the RV hooked up, stocked up, and ready for relaxation. Rather than spending just one or two weeks away during the year, stretch that precious vacation time across a season full of long weekends. Seasonal camping makes it easy and affordable to escape at a moment's notice more often.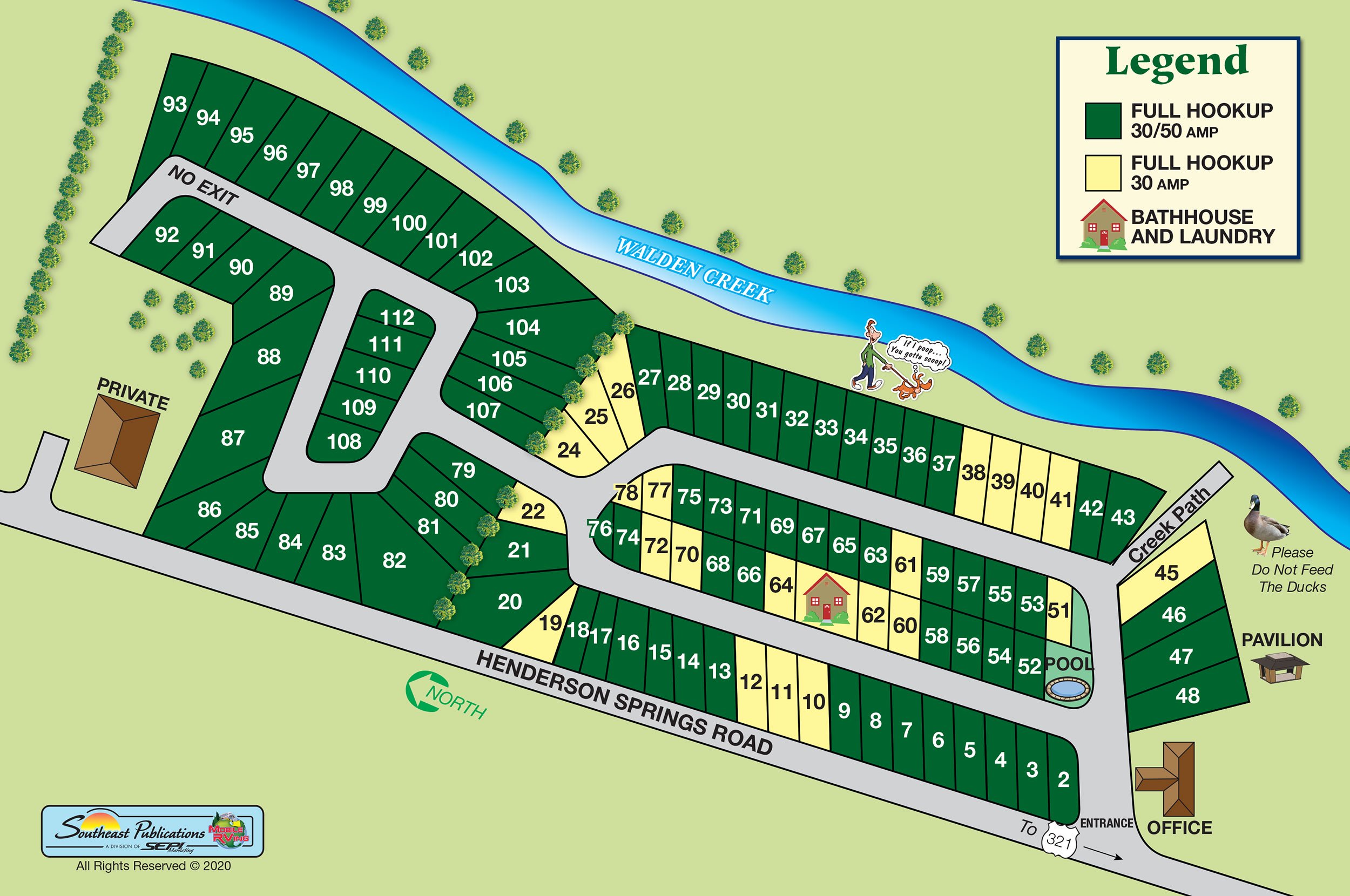 CAMPER / RV:
All units must be factory manufactured only. A picture may be required if the camper is over ten years old. Proof of
liability insurance is required
.

PROHIBITED:
Generators, Tents, campers without hookups, Tarps, Overnight use of any outside lighting, Fireworks, Firearms, Disorderly Behavior, walking through other sites, Oil Changes and Lubes, Clotheslines, Hanging Clothes Outside, Hot Grills on Picnic Tables, Any permanent Foundations, Porches, Storage Buildings/Units/Trailers, or similar-type structures. There should be no digging, flag poles, signs, plantings, landscaping, stakes, lawn ornaments, etc. Do not cover the grass with mats, carpet, etc. No liquid waste of any kind may be dumped on the ground or in dumpsters.
VEHICLES AND TRAILERS:

 
You are permitted one RV and one Vehicle per assigned site. Do not park on a patio, grass, another site, or the road. The RV must be well-maintained and in excellent overall condition. Guest may do no repairs or maintenance in the park except by approved park mobile services. Vehicles must be well maintained (no oil leaks) and operate safely. The speed limit in the park is 5 MPH (miles per hour).

OCCUPANCY:
MAXIMUM of 2 people allowed per extended stay site

PETS:
Must be on a leash and current on all vaccines. May not be left outside when owners are away from Site or Resort or left inside the RV to bark continually. Excessive barking, growling, or any aggressive behavior will not be tolerated. If your pet is not under control, you may be asked to leave the resort without a refund. Besides service dogs, pets are not allowed in buildings or pool areas. Do not tie your pet to the Campground property, including trees and picnic tables. Clean up after your pet and properly dispose of all pet waste/litter in the proper receptacle.

35 lbs limit, two dogs maximum.